How to Use Person-to-Person Payments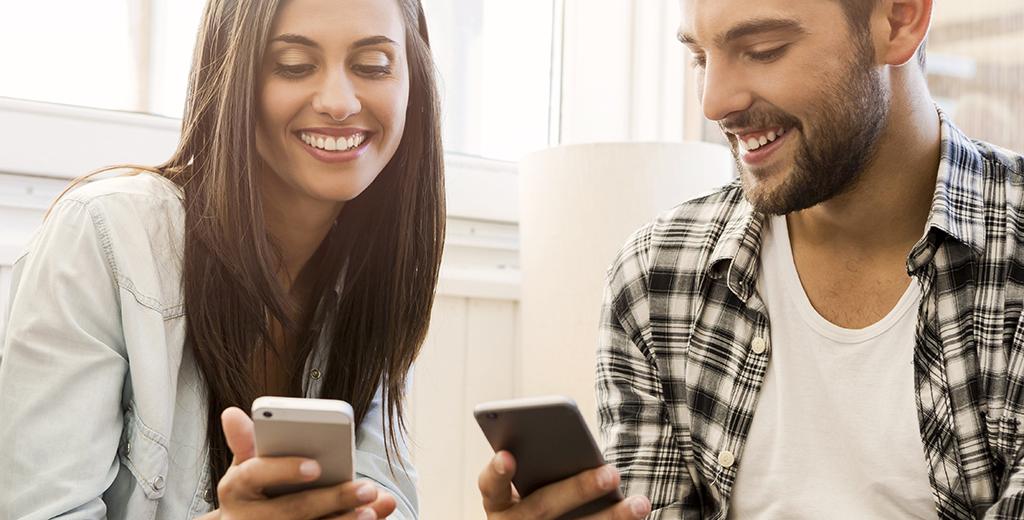 Mobile payment apps are revolutionizing the way we pay. With mobile person-to-person payments, you don't have to meet up to exchange money or send a check. Just pick up your smartphone.
What Is A Person-to-Person Payment?
Most transactions happen between consumers and companies, but person-to-person payments are designed to happen between two people using payment apps. These free apps can be downloaded to any smartphone, then linked to a user's bank account, allowing for fast and easy digital transfers. Certain apps can be linked to debit cards or credit cards as well. And many of these apps, like Zelle®, allow users to sync with their personal contacts or social media friends to create a network of pay-ready peers.
Paying Person-to-Person Is Increasing In Popularity
Due to the social aspect of contactless payment apps, mobile person-to-person payments aren't just quick and effortless, they're fun. Some apps allow you to connect with friends by adding notes and emojis to payments. More importantly, these payments offer more security when they are made between apps linked to protected bank accounts. These in-demand apps are the start of a popular new way to pay.
What Are the Best Payment Services?
The top payment services right now are:
Zelle
Apple Pay®
Google Pay™
PayPal®
Venmo
Zelle is one of the best services for securely transferring money because it was started by top banks. Zelle is integrated into bank websites and apps, so it's easily linked to a bank account. Zelle is now a part of Pinnacle Bank's many tools to help you pay more easily. You can access Zelle right now through our mobile banking app or online banking page.
How to Use a Pay App
After you have downloaded a suitable app to your phone and have linked it to your account or card, select a pay-ready peer that you want to reimburse. No cash or ATM required. Some services, like Zelle, offer near-instant transfer of funds, while others can take a day or two.
Make Mobile Payments More Secure With Extra Apps
If you're making payments on an app that links to debit or credit cards, you can prevent fraud by using apps like Pinnacle Bank's CardControl. It allows you to change security settings or set spending limits on your debit and credit card(s).
Learn More Today
Contact us today for more information about using person-to-person payments to your advantage.