Fighting fraud: How to identify and protect yourself from scammers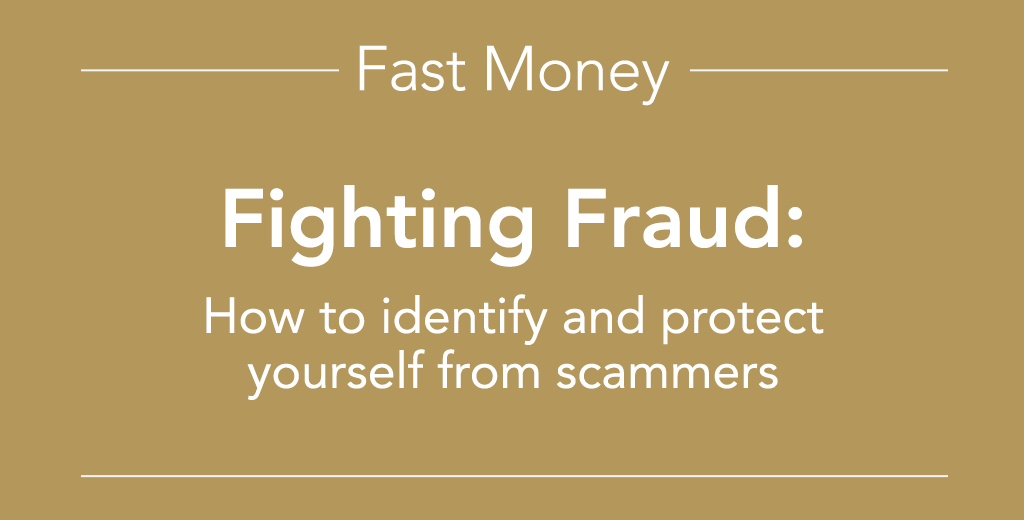 Protecting your identity can feel like an overwhelming task. But there are a few simple things you can do to avoid becoming a victim.
Common scams
You'll find these strategies used in emails, on social media and when shopping online.
Someone can't get to their money and they'll pay you to help.
A new girlfriend or boyfriend you meet online starts asking for money.
A business or government organization says you owe them money and makes threats.
Someone tells you your identity has been stolen and they need information to protect you.
Someone offers you a job but wants you to pay them first.
How to protect yourself
Never give personal information to people who call or contact you online.
If you think an organization contacting you is legitimate, tell them you'll call them back. Then use the number on their website.
Always make sure a check has cleared before withdrawing funds.
Avoid public Wi-Fi for banking and making purchases.
If you receive an email with a link to a site that asks for your password or personal information, manually type the site's address and log in like you normally would.
If you think you've been a victim of fraud, call your bank and credit card companies to report it.
Also contact one of the three credit bureaus: Equifax, Experian or TransUnion. Ask them to put a fraud alert on your credit file.
Take the next step with the Pinnacle Bank Diamond Secure Account.
You can gain added protection and peace-of-mind with Pinnacle Bank's Diamond Secure Account. You get all the financial features of a checking account, plus IDProtect®, our identity theft protection service, as well as Cellular Telephone Protection to help cover your cell phone if it's damaged or stolen. Learn more.
Special Insurance Program Notes (Identity Fraud Expense Reimbursement Coverage (included with IDProtect) and Cellular Telephone Protection): The descriptions herein are summaries only. They do not include all terms, conditions and exclusions of the policies described. Please refer to the actual policies for complete details of coverage and exclusions. Insurance is offered through the company named on the certificate of insurance. Insurance products are not insured by FDIC or any Federal Government Agency; not a deposit of or guaranteed by the bank or any bank affiliate.