Learn How You Can Use Online Banking to Improve Your Financial Well-Being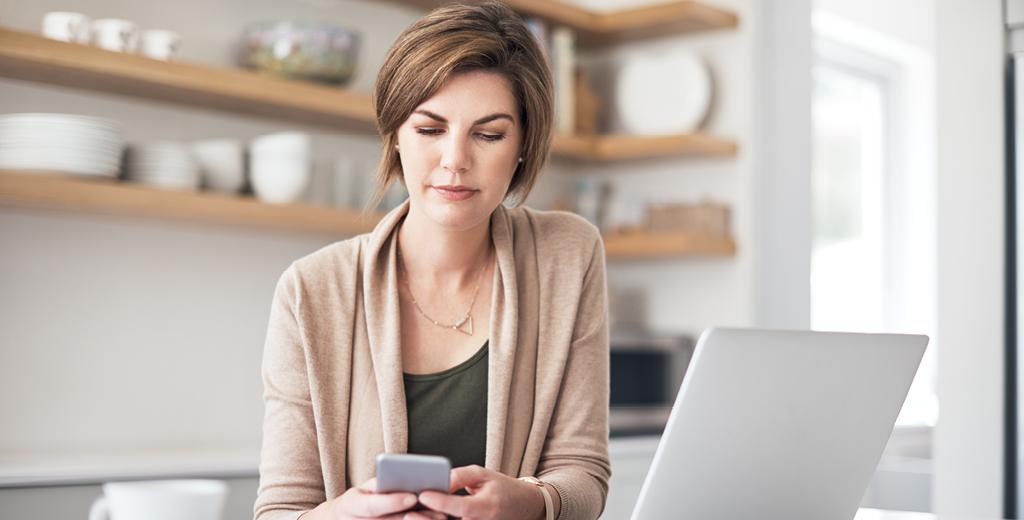 What does a healthy financial well-being look like to you? Maybe it's becoming a millionaire, having a credit score of 800, always paying bills on time, living debt-free, or maybe it's just not having to think twice about splurging on a night out with friends every once in a while.
Your answer to that question is as unique as you and your own financial well-being. The Consumer Financial Protection Bureau defines financial well-being as how much your financial situation and money choices provide you with security and freedom of choice. The CFPB even has a quiz you can take to help determine yours.
No matter what your current financial well-being is, there is a good chance you're looking for ways to help improve it. That's where we come in. Because we believe with the right tools and resources, you can change your financial well-being for the better.
Two great tools we offer are online and mobile banking.
They say knowing is half the battle, and when it comes to finances that's true. With online and mobile banking, you'll have a record of your transactions and account balances in real time. You can even sign up for customized alerts to keep you informed with texts and emails. It's much more convenient than waiting for your monthly statement and you can identify your spending patterns and areas for improvement right away.
With online and mobile banking, you're in control. You can tell your money to move when, where and how you want. Whether it's IOUs to friends, the electricity bill or transfers to your emergency fund, online and mobile banking makes scheduling and sending money a breeze.
Not only can you access your accounts, send money and pay bills from basically anywhere with an internet or data connection – when you use our mobile banking app you can even deposit checks.
The best part? These great features are available on your favorite device nearly 24/7. That means no need to rush to the bank between the office, daycare pickup and yoga class. Just relax and use your smartphone or computer to bank from the comfort and convenience of home.
While like any tool, online and mobile banking likely are not going to single handily transform your financial life overnight, having a trusted tool on your side as you work toward better financial habits can make the journey a lot smoother.
Learn more about our online and mobile banking tools and get started today!